Sound Healing and Advanced Consciousness Practices with
Zacciah Blackburn
& Dorothy Stone
I've had profound experiences with these teachings, and I'm deeply honoured to welcome Zacciah & Dorothy to the Ottawa area, for a very special 4-day retreat.
Learn more about

Zacciah at
thecent
eroflight.net or sunreed.com
Empowerments for Healing and Transformaton
Hidden Secrets -- High Tantra
This program will fill - register early to confirm your space.
Meals & Shared Accommodations Included
Registration Rate: $950 us
funds
Register Here
Our Continuing Series of Heaven and Earth Practices
An in Depth Healing Retreat in Advanced Consciousness Studies
This is the latest in the series of practices for Healing and Transformation. While this is an advanced level practice, it is open to the public. and will be presented in a manner that is most beneficial to both novice and experienced practitioner.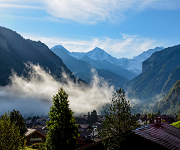 In a pristine designed retreat setting of near wilderness private forest and lake, nesting in Earth and Sky, we shall work within the concepts of high tantra, the hidden methods of entering union with the Sacred Mystery, and to enter states of enriching union with elements of Heaven and Earth, Self and Divine, for greater awakening and embodiment of our true nature. Some practices are expected to be conducted outside for direct union with these elements of Earth and Sky.
It is time we take our place as rightful inheritors of the kingdom of grace and beauty. We are Divine beings, living in a society that has lost its place, lost its way, and
lives in chaos and confusion.
These empowerments are designed to bring us to wakeful states, with direct transmissions from the Other Worlds, and the guides, teachers and Holy Ones who are with us.
For those whom have experienced Zacciah's programs before, please listen. This program is based on the latest guidance to bring direct transmission and empowerments to those in attendance. If you were in our 2018 programs, this will be the continued evolution and elevation of those practices. (**See more about Empowerments at thecentreoflight.net)
You will benefit from being with us. We look forward to seeing you. Many blessings.